Adaptive Sports for Kids (A.S.K.) is a non-profit, 501-(c)(3) organization which provides year round sporting opportunities for children and young adults with physical and/or mental disabilities. Currently we provide Tae Kwon Do, Baseball, Soccer, Bowling, Basketball, Fishing & Fall Baseball. All sports are held at Doornbos Rec. Center (2301 Ave H Nederland, TX. 77627) and R.L Bob Harmon Park (3300 Park Dr. Nederland, TX. 77627); and there is no fee to participate.
We encourage everyone to come out and watch a game, we promise it will change your life!
SIGN UP FOR TEXT MESSAGE ALERTS 
Notifications of game times and dates, as well as cancellations, sent directly to your cell phone via text message. Simply Text @ADAPTIVES to 469-645-0101. You will receive a text message asking for your name. Simply reply with your "name" (i.e., Kerri May) and you will start receiving notifications.
OUR DREAM
It is our desire to have our own Handicap Accessible Sports Arena, complete with a Baseball Field, indoor gym and concession stand. Our dream is not too far away. Please contact us to see how YOU can help!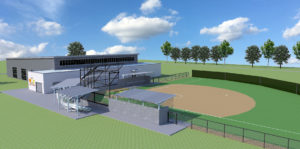 MAKE A DONATION
All donations will help Adaptive Sports for Kids buy specialized equipment needed in order to assist our children. This includes sporting equipment, beep balls, beep bases, wheelchair accessible soccer balls, uniforms, trophies and/or medals, etc. We greatly appreciate your support!
2023 UPCOMING EVENTS 
Taekwondo and Basketball will be help at the Doornbos Park Rec. Center (2301 Ave. H Nederland, TX. 77627). All baseball and soccer will be held at R. L. Bob Harman Park (3300 Park Dr. Nederland, TX. 77627). Text Message Alerts via Remind 101 are the BEST way to keep up with game times and cancellations…please sign up (directions above). You may also check our Facebook page daily for rain-out information; however, you may have to go directly to our page to make sure you see all of our posts!
All dates and times are subject to change.
Baseball